Get Tailored Interiors
for a Perfect Home
with IndexTap
Thank You
for contacting us.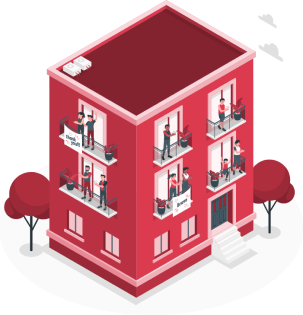 We will get back to you shortly
Get in touch!
for Home Interior Designing
Why Home Interior is
important for your Home?
Enhances Home Aesthetics
Medium for Personalization & Expression 
Multiplies Comfort & Well-being
Optimizes Space Utilization
Why Choose
Home Interiors with
IndexTap?
IndexTap is the one stop solution for all Home Decor related requirements of yours. We offer best tailor made designs from the best in the market. Keeping in mind your budget, IndexTap offers customized and curated Interior Designing solutions.
How does it work?

1

2
Book consultation and place your order to begin installations

3
Move into the house that expresses you
Thank You
for contacting us.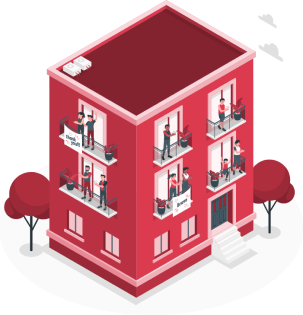 We will get back to you shortly
Get in touch!
for Home Interior Designing
Frequently Asked Questions On Home Interior
Interior design is the art and science of enhancing the interior spaces of a building to achieve a more aesthetically pleasing and functional environment. It involves the selection and arrangement of colors, materials, furniture, lighting, and other elements to create a cohesive and harmonious space.
Hiring an interior designer brings several benefits. They have the expertise and knowledge to create a well-designed space that suits your needs and reflects your personal style. They can provide guidance, save you time and effort, offer access to resources and industry connections, and help you avoid costly mistakes.
The cost of interior design services varies depending on factors such as the scope of the project, the size of the space, the complexity of the design, and the designer's experience. Some designers charge a flat fee, while others may charge an hourly rate or a percentage of the total project cost. It's important to discuss and clarify the pricing structure with the designer before starting the project.
The duration of an interior design project depends on its complexity and the scope of work involved. Smaller projects such as a single room makeover may take a few weeks, while larger projects such as a whole-house renovation could take several months. The timeline can also be influenced by factors such as availability of materials, contractor schedules, and client approvals.
Absolutely! Collaboration between the designer and the client is crucial for a successful project. Good designers value client input and actively involve them in the decision-making process. You can share your ideas, preferences, and requirements with the designer to ensure that the design aligns with your vision and meets your needs.
Yes, an experienced interior designer can work within your budget. They will discuss your budget constraints during the initial consultation and strive to find creative solutions and cost-effective options that still achieve your desired outcome. They can help prioritize spending, recommend affordable alternatives, and provide insights on where to invest for the best impact.
Depending on the scope of the project, you may need to hire other professionals such as contractors, architects, or specialized tradespeople. Many interior designers have a network of trusted professionals and can help coordinate and manage these additional services on your behalf. They can work collaboratively with the other professionals to ensure a smooth and successful project execution.
Choosing the right interior designer involves considering factors such as their portfolio, experience, design style, communication skills, and reputation. It's important to schedule consultations with multiple designers, ask for references, and review their previous work to assess if their style and approach align with your preferences and project requirements.
Yes, with the advancement of technology, many interior designers offer remote or online design services. This allows clients to work with designers from different locations, providing convenience and flexibility. Online design services typically involve communication through email, video calls, and sharing design concepts, mood boards, and digital renderings electronically.