Experience a Seamless
Move, Every Time with
IndexTap
Thank You
for contacting us.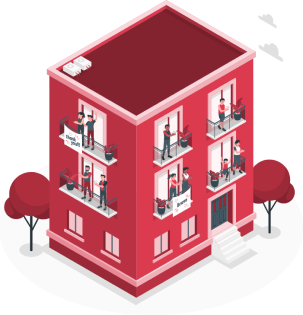 We will get back to you shortly
Get in touch!
for Packers & Movers Assistance
Why Relocate with Packers
and Movers of IndexTap?
IndexTap's verified service partners operate exclusively, offering best in the industry services to provide hassle-free moving experience. Our verified partners assure safety of your belongings as standard safety and packaging measures all followed at every stage starting packing and loading to transportation and unloading. Our professional movers and packers provide a complete range of relocation services
How does it work?

1

2

3
Relax and experience seamless move
Thank You
for contacting us.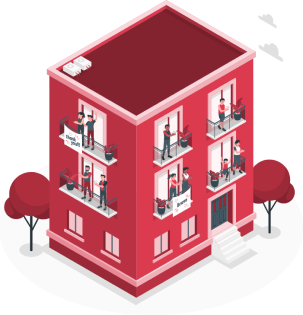 We will get back to you shortly
Get in touch!
for Packers & Movers Assistance
Frequently Asked Questions On Packers & Movers
Packers and movers services refer to professional services offered by companies that assist individuals and businesses in packing, transporting, and relocating their belongings from one location to another. These services typically include packing, loading, transportation unloading, and unpacking of items.
Hiring professional packers and movers offers several advantages. They have the expertise, experience, and resources to handle the entire moving process efficiently and safely. They use proper packing materials, equipment, and techniques to ensure the protection of your belongings during transit. They can save you time, effort, and stress associated with packing and moving, allowing you to focus on other important aspects of the relocation.
Choosing the right packers and movers company requires some research and consideration. It's recommended to seek recommendations from friends, family, or colleagues who have used such services. Look for companies that are licensed, insured, and have a good reputation in the industry. Obtain multiple quotes, compare their services and pricing, and check their customer reviews and ratings before making a decision.
Packers and movers companies typically provide a range of services tailored to meet the specific needs of their clients. These services may include packing and unpacking of belongings, disassembly and assembly of furniture, loading and unloading of items, transportation, storage facilities, and sometimes additional services such as vehicle transportation or pet relocation. It's important to discuss your requirements with the company to ensure they offer the services you need.
The cost of moving is usually based on various factors such as the distance between the origin and destination, the volume or weight of belongings, the type and value of items being moved, the level of packing services required, any additional services requested, and the specific terms and conditions of the moving company. It's recommended to get a detailed quote that clearly outlines the cost components and any potential additional charges.
Professional packers and movers take precautions to ensure the safety of your belongings. They use high-quality packing materials, appropriate padding and cushioning for fragile items, secure packaging techniques, and proper loading and unloading practices. Additionally, reputable companies often provide insurance coverage for your goods during transit. It's advisable to discuss insurance options and coverage details with the moving company.
It's generally recommended to give packers and movers as much advance notice as possible to secure your preferred moving date and ensure their availability. The ideal timeframe may vary depending on the season, location, and the specific company's schedule. It's advisable to contact the moving company well in advance and discuss the desired moving date to make appropriate arrangements.
Before the packers and movers arrive, it's helpful to declutter and organize your belongings. This involves sorting and getting rid of items you no longer need or want. It's also important to create an inventory of your belongings, especially valuable or fragile items, and communicate any special handling instructions to the moving company. Properly labeling boxes and securing important documents or valuables separately can also be beneficial.
Many packers and movers companies provide tracking services that allow you to monitor the progress of your move. They may provide online tracking systems or assign a dedicated moving coordinator who can provide regular updates on the status of your shipment. It's advisable to inquire about tracking